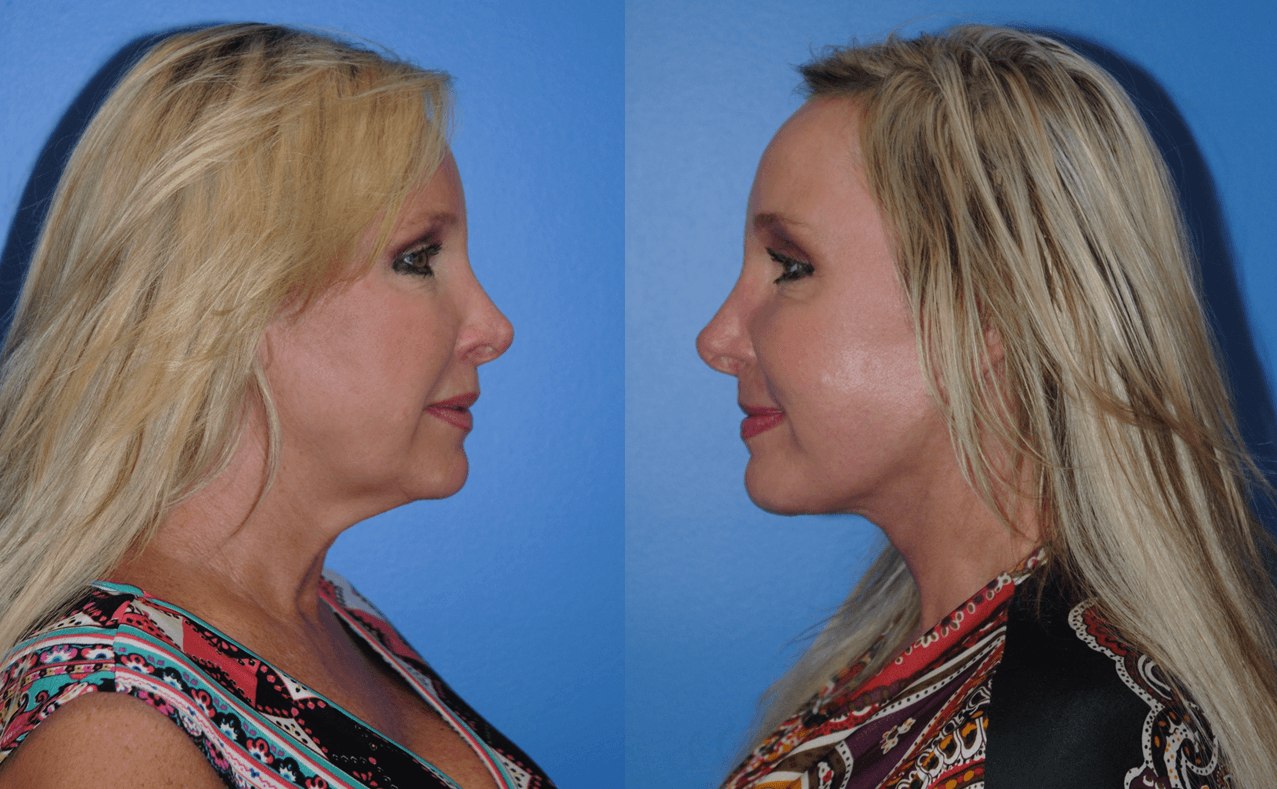 Re-contouring the neck is one of the more common aesthetic procedures requested by patients. Of all the areas on the face associated with facial aging, the neck is almost invariably the region that patients would like corrected. As we age, the platysma muscle in the neck becomes more lax. As the muscle becomes more lax, a banding appearance appears on either side of the midline of the neck. One of the most important maneuvers in facelift surgery is to improve the appearance of these bands.
During the facelift operation, an incision is made below the chin to gain access to the muscles of the neck. The muscles of the neck are tightened with sutures. Once the neck is tightened in the front, the platysma muscle is tightened posteriorly via a lower face and necklift incision. A youthful neck contour is important for successful outcomes in facial rejuvenation.
Another common area on the face that patients would like to improve is the nasolabial fold. As we age, the cheek tends to fall. As the cheek falls, the groove between the cheek and the upper lip becomes deeper. When a facelift is performed, attention is placed on lifting this area of the cheek so that the nasolabial fold can be improved.
The area beneath the eyelid improves after facelift surgery. Often patients will mention after facelift surgery that their eyes appear more awake or alert. When the cheek is lifted, the groove between the lower eyelid and the cheek appears softer.