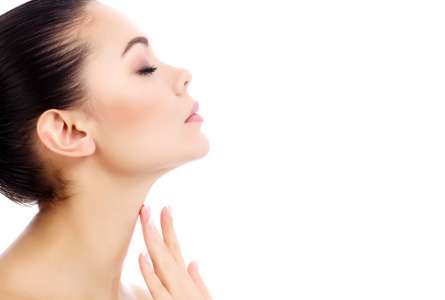 Let's face it, all of us are aging! We are all fighting the clock, looking for ways to turn back the hands of time to the youthful, vibrant skin we once had. The advancement in technology has allowed for new skin treatments to be more effective and results driven than ever before. One of the most popular and powerful treatments available in our Newport Beach office is called the IPL treatment. It effectively combats:
Loose skin
Vascular or Pigmented Lesions on the skin
Acne
Sun Damaged Skin
Hair Removal
Statistics reveal that 90% of people have seen improvements in their skin as a result of IPL treatments. IPL treatments are effective for treating:
Age spots
Freckles
Acne scars
Hyperpigmentation
Spider veins. Birthmarks
Birthmarks
Sunspots
Rosacea
In addition to treating these symptoms, IPL treatments also firm and lift the skin to provide you with a beautiful and youthful complexion. IPL can also be used to remove unwanted hair from areas of the face and body.
At Dr. Dickinson's office, the OmniMax IPL Treatments available allow patients to improve many aspects of their skin and are used in conjunction with additional laser therapies that the OmniMax machine provides, such as the Facial Rejuvenation, Laser Genesis, Vascular Therapy and Hair Removal. In addition, the IPL is also complimentary to the treatments provided by the aesthetician. In our office, we promote diet and behavior modifications, such as exercise because without a healthy diet and lifestyle achieving beautiful, ageless and healthy skin is very difficult.
Scientifically speaking, intense pulse light is a focused-broad spectrum light that delivers a concentrated pulse of light to the area being treated (most often the face, neck, and chest).
By design, this pulse of light specifically seeks out skin pigment or abnormalities and destroys them at their source deep in the skin. In more simple terms – IPL is a pulse of light applied to the skin from a hand held device that can rid you of your unwanted skin imperfections.
Q: How many treatments are necessary?
A: Dr. Dickinson frequently emphasizes that many skin conditions have taken years to develop and will often take time to improve. Therefore, IPL skin care treatments are typically administered in a series of treatments at three week intervals. Between the intervals it is important for patients to be compliant with any topically prescribed treatment regiments so that the benefit from the IPL can be maximized. Patients are excited about the progress in their skin's appearance and often cannot wait to come back for their next treatment.
Q: The word "Intense" sounds painful. What does this procedure feel like?
A: Fair question. Don't let the word "intense" throw you off. The procedure itself is a non-ablative pulse of light that has been compared to the gentle snapping of a rubber band against the skin in quick, short, bursts. Each snap delivers light into the skin's surface targeting the issues you are treating at their source. For extra sensitive skin, a topical anesthetic can be applied to your skin prior to the treatment. We have had great success with the BareEase & Cream prep kit for hair removal in many patients. In general, many IPL treatments are not painful and require only minimal downtime, allowing everyone to resume their daily lifestyle activities shortly after the IPL procedure is completed.
Q: How long does this procedure take? A: IPL treatments are conveniently quick and take about 15-20 minutes to complete. This type of procedure can easily be done and your lunch hour or on your way home from work.
Q: What will my skin look like after the treatment? Will I be red? Can I put on my make-up right after?
A: IPL treatments have minimal downtime. Some experience a mild redness that fades within the hour following your treatment. When treating brown spots or freckles you will notice darkening of the treated areas that will flake off within 5-7 days, leaving soft clear skin underneath. You can often re-apply your foundation and/or powder right after the treatment if you wish.