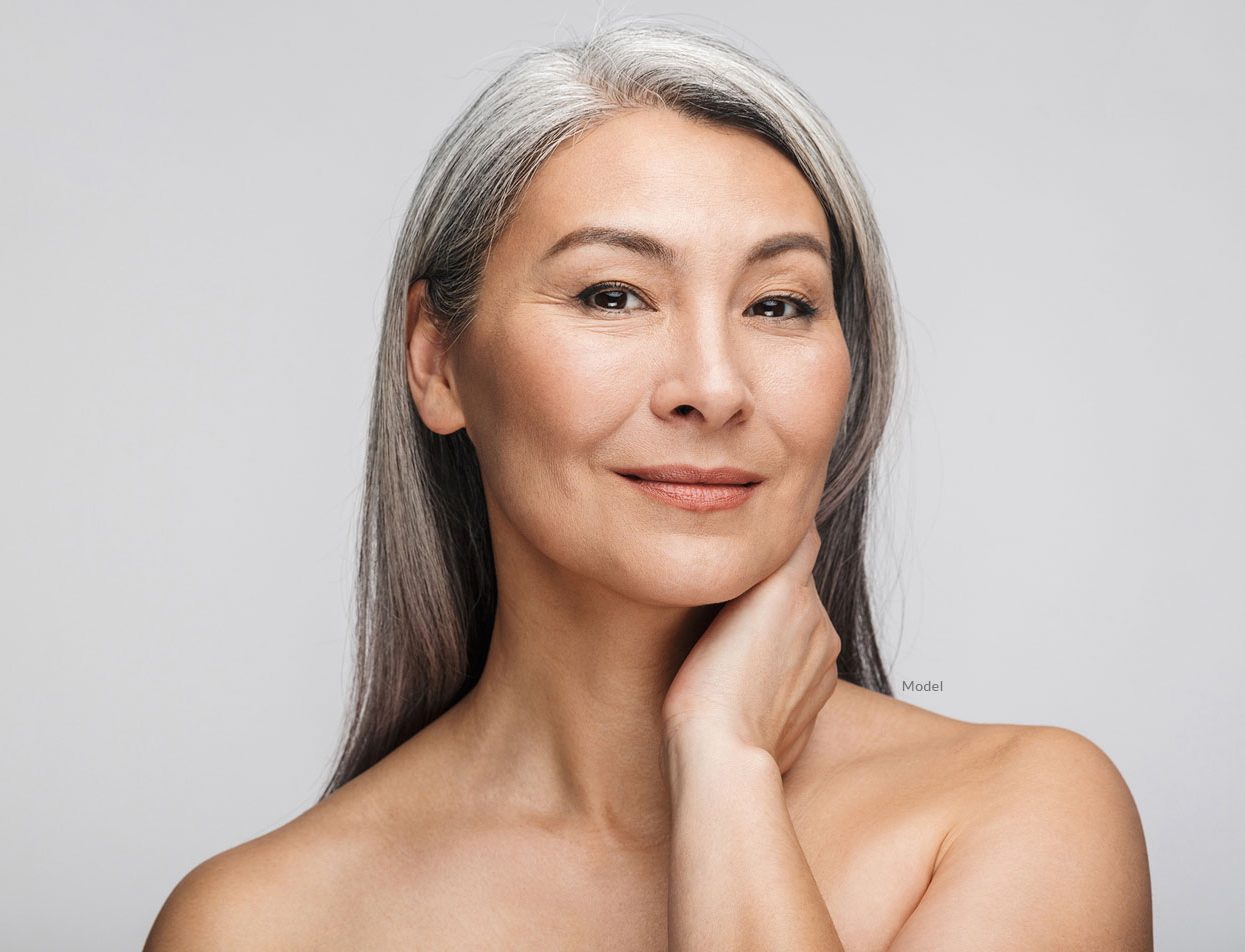 Facelift Special
Newport Beach, CA
Take $1000 OFF
For a Limited Time
First-Time Clients Only
Final Price to be Determined
Facelift Specials
Aging is something we can't avoid; it's a part of life we have to embrace. If you find yourself on this page, then you may have noticed changes in your facial features. You may have looked in a mirror and tried to pull your cheeks, neck, and eyebrows up to create a lifted appearance. While we can't turn back the clock, a board-certified surgeon can help you look younger for longer.
Researching your options for facial plastic surgery can feel overwhelming. This page will help you navigate your options and review the benefits of a deep plane facelift, brow lift, neck lift, fat grafting, blepharoplasty and everything else in between.
Facelift Before and After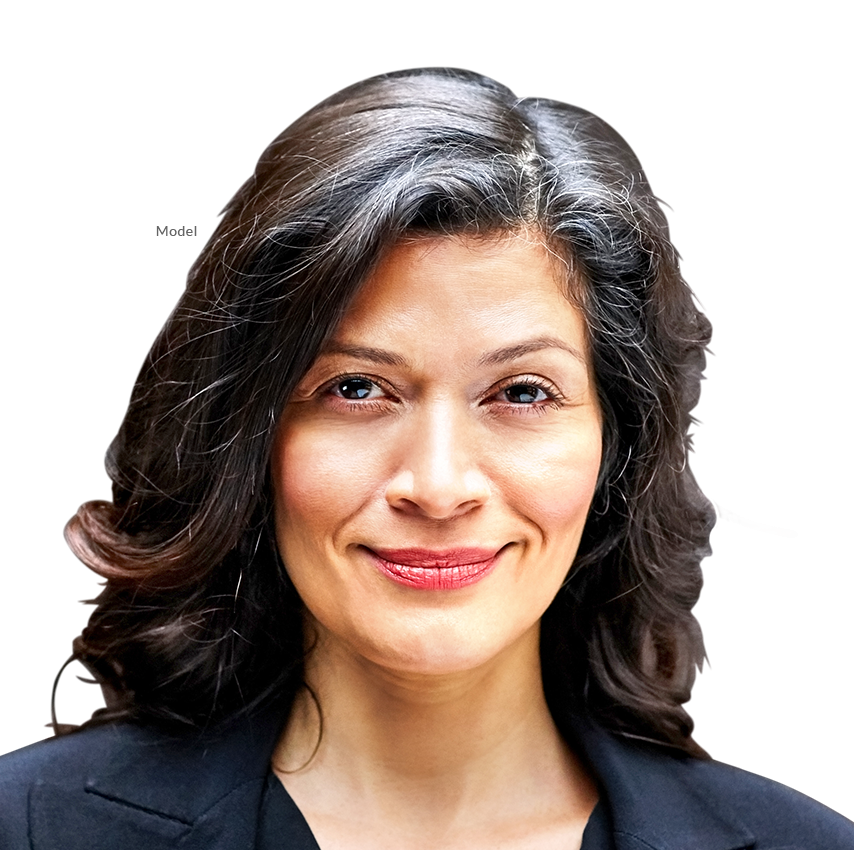 What Is A Facelift?
When you hear "facelift," you probably think of a woman with her skin pulled back very tightly. If you happen to Google "what is a facelift?", the Oxford dictionary will tell you: a facelift is a cosmetic surgery to remove unwanted wrinkles by tightening the skin of the face. But, what if we told you that a facelift shouldn't be called a "facelift," but instead a neck and jowl lift? It's true! The procedure involves a surgeon cutting along the front of the ear and hairline and then tightening the skin and muscle to smooth out the jawline and neck sagging.
Types of Facelifts
The aging process affects different people in different ways, which is why there are different types of procedures for facial rejuvenation. Depending on an individual's goals and expectations, a board-certified plastic surgeon may suggest one or more techniques.
Dr. Brian Dickinson's preferred facelift technique is the deep plane facelift. The deep plane facelift tends to yield natural long lasting results. The results are natural and not pulled in appearance. The patient simply looks like a younger version of themselves. The deep plane facelift can lift the cheeks, jowls, neck, and skin beneath the lower eyelid. The deep plane facelift can yield dramatic results.
A neck lift involves making an incision behind the ears and sometimes under the chin to create a smooth and youthful neck. This procedure is a popular option among some younger patients who have lost elasticity in their chin and neck area and are noticing excess drooping skin, but have not developed jowls or descent of the cheek. A neck lift is a great option for those who can't seem to rid themselves of excess fat stored under their chin. The benefits of this procedure are scars behind the ears and minimal to no scarring in front of the ear. The limitations are that it may not be suitable for candidates with larger necks or jowls. The incision can sometimes be modified to include just the lower portion of the earlobe.
Facial fat grafting is used as volume restoration. The fat is added to the corners of the mouth, under-eye, cheeks, or lips. This facial plastic surgery takes fat from another area of your body and places it into the aforementioned facial areas to enhance your appearance. Facial fat grafting can often be done in conjunction with a blepharoplasty. However, fat grafting alone can potentially help you reach your ideal appearance depending on whether the addition of volume only can improve a youthful appearance. The limitation is that if the volume needs to be repositioned or resuspended then a neck lift, jowl lift, or facelift needs to be performed.
Am I a Good Candidate for a Facelift?
Although there is no way of knowing without a one-on-one consultation, we can offer a general idea of what a typical candidate for a Deep plane facelift looks like. The most important factor is skin elasticity. Given what we know about the effect of aging on skin elasticity, people who are around 50 or older are often excellent candidates for the facelift procedure.
Those in their mid-40s are also good candidates for facelifts but some may have enough elasticity to choose alternative procedures, such as liposuction or possibly a blepharoplasty, depending on their goals. An experienced surgeon will be able to tell you during your consultation what the best options are, based on your skin and the outcome you hope to achieve.
Who is a Candidate for Blepharoplasty?
A blepharoplasty surgery is a procedure that repairs drooping upper eyelids and may involve removing excess skin, muscle, and fat.
Younger patients often opt for a blepharoplasty and neck lift only. Drooping eyelids or permanent under-eye "puffiness" are not necessarily due to aging and are often genetic.
Now, more than ever, people are working from home and attending Zoom calls, which gives us ample opportunity to analyze our facial features closely. This could be one reason why Board-certified surgeons are now seeing more patients in their 20s, 30s, and 40s looking to have eyelid surgery and neck lifts.
If you wish to address the appearance of drooping upper eyelids, eyelid asymmetry, or heavy under-eye bags, a blepharoplasty may ultimately be recommended to produce a youthful, natural, and well-rested appearance.
Along with eye surgeries, surgeons have also seen neck lifts spike in popularity. The American Society of Plastic Surgeons reported 160,000+ neck lift surgeries in 2020.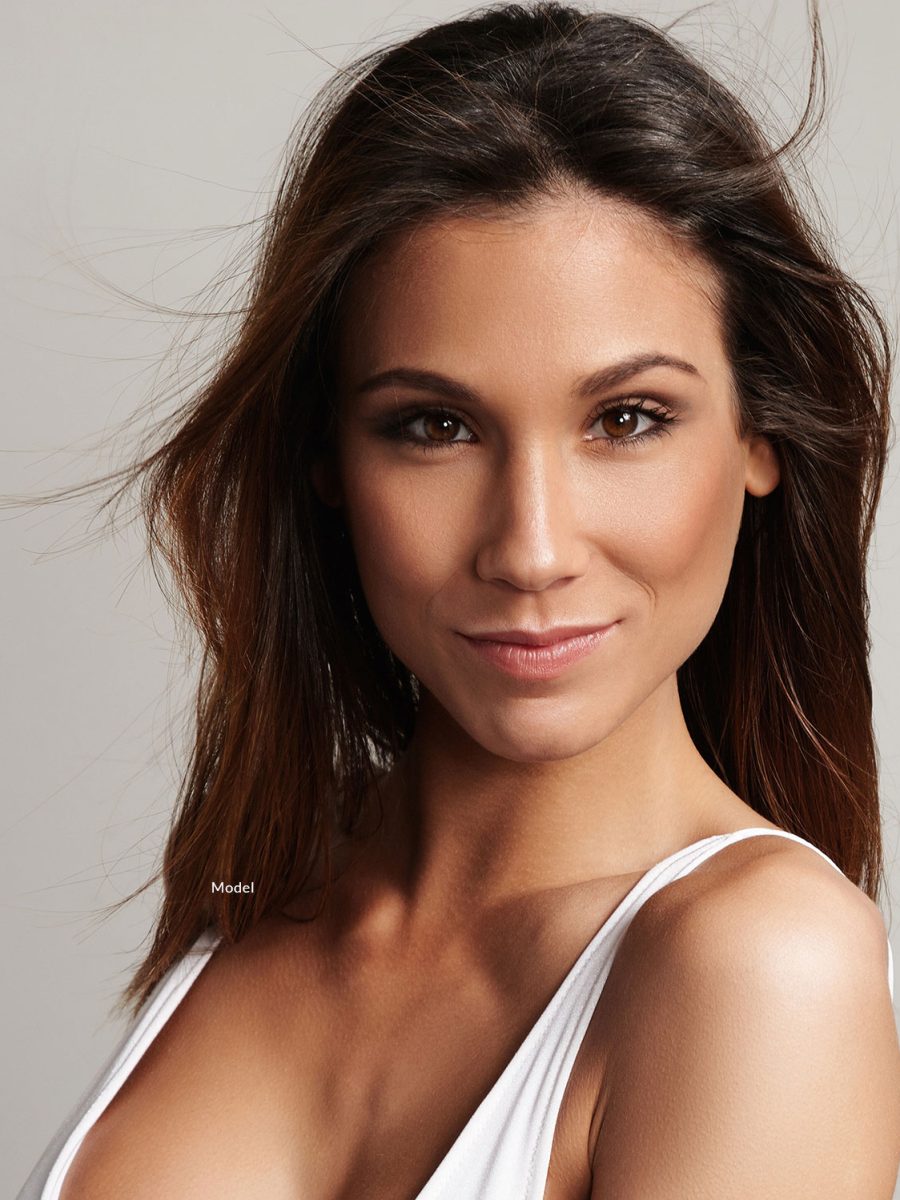 Facelift Specials & Prices
An exceptional facelift starts with a board-certified, experienced surgeon that cares. For a limited time Dr. Brian Dickinson is offering a Facelift Special that first-time clients can use to reduce the price of a facelift surgery in Newport Beach. With over a decade of cosmetic and reconstructive experience, Dr. Brian Dickinson will listen to your concerns and develop a personalized plan to help you achieve your goals. Contact Dr. Dickinson's friendly staff today to schedule your appointment at 949.612.8632. Be sure to mention the $1000 off Facelift Specials offer.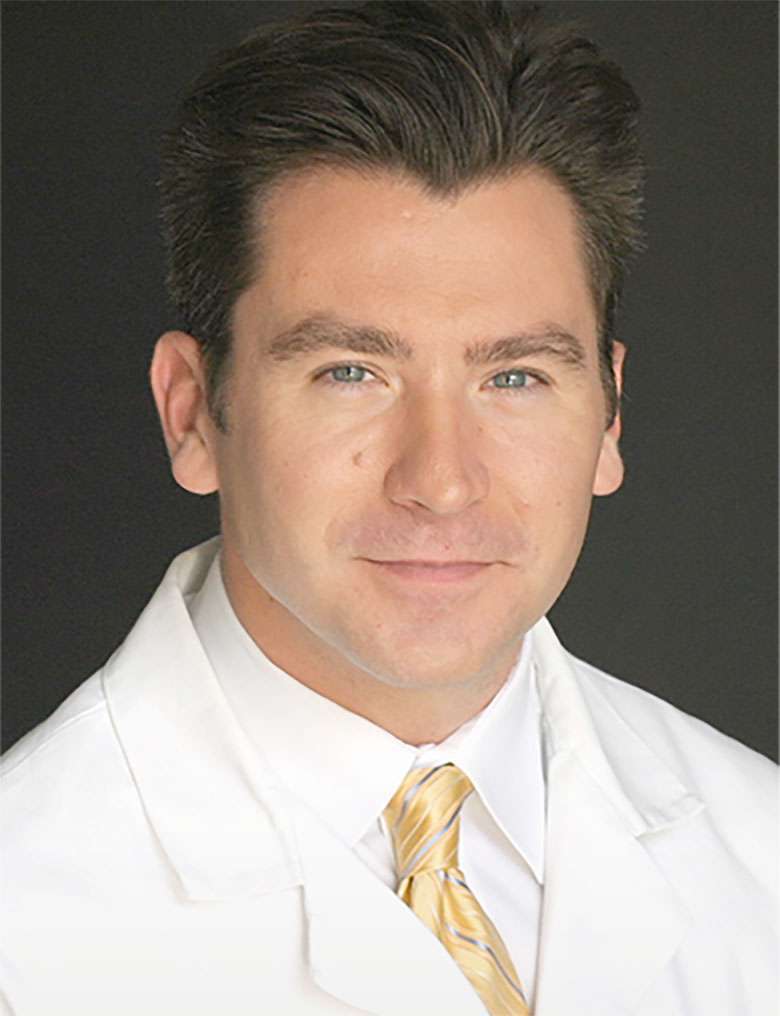 Why Trust Dr.Brian Dickinson
Feeling supported and knowing that you've selected the best surgeon are two critical elements that encourage patients to move forward with a facelift procedure. One look at Dr. Brian Dickinson's facelift reviews, and you'll know what a compassionate surgeon he is. You'll find nothing but uplifted patients who truly felt the overwhelming care he provides. Dr. Dickinson's favorite procedures are the surgical facelift and cosmetic rhinoplasty. He dedicates a significant amount of time to planning each procedure for a personalized result.
Dr. Brian Dickinson performs a significant amount of facelift surgeries and is passionate about obtaining natural appearing results for his patients. Dr. Dickinson's experience with deep plane facelifts, neck lifts and blepharoplasties, are why patients seek out him out in Newport Beach, California.
Dr. Dickinson performed a lower facelift 6 weeks ago. The procedure, the recovery process ( some discomfort -no pain) and my outcome could not have been better. I had some swelling and little or no bruising. I returned to a very active lifestyle w/ in 2 weeks. I am so happy with my results. My only regret is not doing it sooner. Dr Dickinson is a gifted surgeon with a tremendous bedside manner. Both he and his staff (Erica) were always very responsive and attentive.
Dr D took great care of me. What a kind and considerate surgeon. I had vision problems due to overhanging skin on my eyelids. He removed the skin and not only do I look younger but I no longer have to pull up my eyelid skin so I can read. He's an artist! Thank you, Dr D.
From the very first pre op consultation, to the surgery, to the post op office visits, Dr. Dickinson was excellent! He really takes the time to explain the procedures, the techniques he will use, and answer every question, which greatly helped to reduce my anxiety. He is kind, patient and knowledgeable, everything you are looking for in a doctor. It takes a long time to find a Doctor that you like and can trust. It was for that reason that I flew from Washington to have him perform my procedure in Newport Beach. He is at the top of his field and I will continue to recommend him to family and friends.
Schedule a Consultation for Facelift
in Newport Beach, CA
If you're ready to talk to someone about your Newport Beach facelift, contact our office to set up a consultation. Dr. Brian Dickinson performs natural looking facelifts for patients of various ethnicities, ages, and aesthetic goals, and he welcomes the opportunity to help you look your best. To get started call our office at 949.612.8632 or fill out our contact form.
Facelift Consultation
A facelift consultation is one of the most important steps in a facelift procedure. This is where you get to spend one-on-one time with your potential surgeon. This is where you'll find out if you are a good candidate. Like a routine check-up, the surgeon will ask about your physical and medical history and thoroughly examine your skin. They will also take the time to talk about your expectations. What problem areas do you see? What would you like to improve about your appearance?
Before your consultation, take some time to write down all your questions. A good surgeon will happily take the time to answer your questions and explain procedures to put your anxiety at ease. You can expect your visit to be both informative and personal.
Prepare for a Facelift
Like all surgeries, planning is the key to a successful recovery.
Ensure any current prescription drugs are adjusted as needed. This will be discussed during the preoperative stage.
The surgeon will recommend staying away from aspirin, anti-inflammatories, and herbal supplements before your surgery since these can contribute to excessive bleeding.
No smoking. Smoking is known to restrict blood flow. Nicotine can end up causing unexpected complications.
As with any surgery, you may feel drowsy for at least a day after your procedure. Find a family member or friend that can drive you to and from your procedure and possibly your follow-up appointment.
Recovery from a Facelift
How long is the recovery from a facelift? Everyone is different. In general, we tell patients that it is about two weeks before they are comfortable going out in public. After surgery we have patients wear a compression garment around their neck for two weeks day and night and then nighttime for two weeks. Some patients show minimal bruising after two weeks and feel confident enough to go out. Others may take up to a month, three months, or even a year to see the final results of their facelift.
Facelifts typically do not cause pain during recovery. A few days of prescription pain medication is often all that is needed. After about three days or so, Tylenol will do just fine. You can expect a follow-up after your facelift within two days. Patients normally notice that the sensation of tightness and swelling improves significantly after the first week. During the second week of recovery, swelling will still be noticeable, along with bruising. After two weeks you can go back exercising or enjoying other physical activities.
One month after your facelift, you may continue to perceive minor swelling, but this is also when most patients start to truly see the result of the facelift. The periodic swelling can last up to several months, but normally improves with good diet and exercise habits.
The most important step you can take is to follow the aftercare instructions given to you by your surgeon, in order to make the recovery process as smooth and uncomplicated as possible.