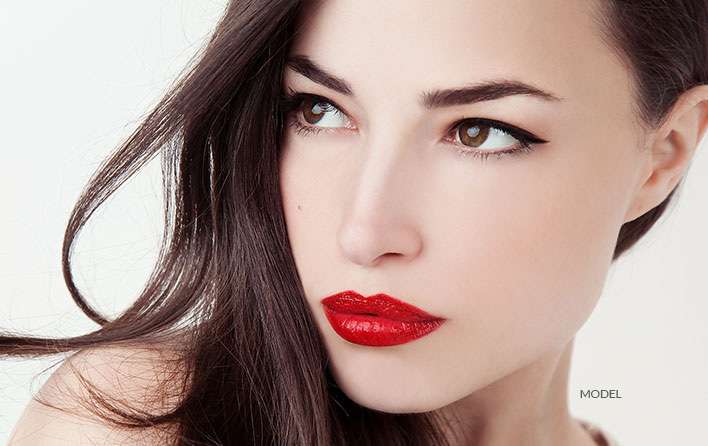 Rhinoplasty Special
Newport Beach, CA
Take $750 OFF
For a Limited Time
First-Time Clients Only
Cosmetic, Functional or Secondary Rhinoplasty
Find Confidence in Yourself—and Nose
Feeling insecure about your nose is tough, and it's not just about your appearance but your quality of life. Our patients often express that the first thing they notice is the imperfections in their noses, whether they are looking in the mirror or at a photo of themselves on social media. You want to be a part of the group pictures and take selfies feeling confident about how you look. It's time to stop missing out on enjoying life's best moments. It is time to take back your life and feel confident about your appearance, with your nose—and yourself—inside and out. Learn more about our limited time Rhinoplasty special and the rhinoplasty procedure that is right for you.
Dr. Dickinson is board certified in plastic and reconstructive surgery by the American Board of Plastic Surgery. Being one of the few plastic surgeons to perform both cosmetic and reconstructive rhinoplasty procedures, he can help with these standard and not-so-common rhinoplasty procedures:
Repairing birth defects such as bone growth abnormalities
Narrowing the width of the nostrils
Narrowing the nasal bones to slim the nose
Eliminating the bump on the nose
Augmenting the nose height
Giving more definition to the bulbous nose
Correcting a deviated nasal septum
Changing the angle of the nose
Changing the projection of the entire nose or its tip
Shortening a droopy nasal tip
Lengthening a short nose
Contact Us Today
Take the next step to discover an improved and enhanced version of yourself. Contact us to set up your personalized consultation with Dr. Dickinson. His experience and passionate approach draw patients from all over the country to his practice in Newport Beach, California.
Mention this rhinoplasty special of $750 OFF when you call. Our friendly staff speaks Vietnamese, Chinese and Spanish.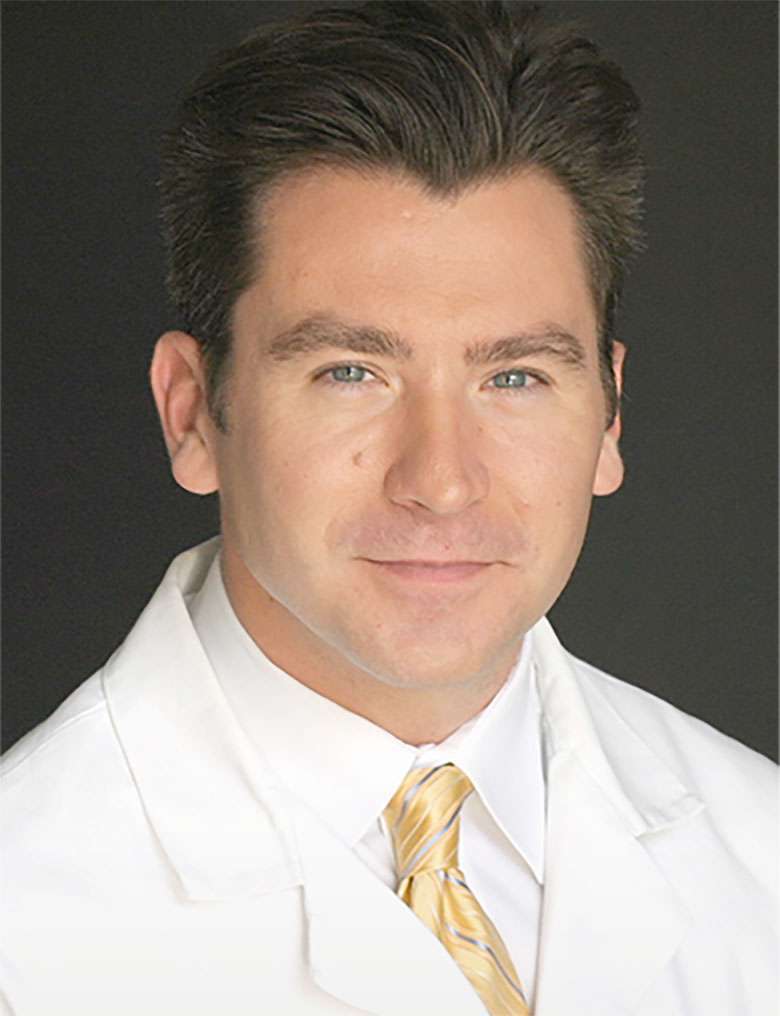 Why Choose Dr. Brian Dickinson
Feeling supported and knowing that you've selected the best doctor for your rhinoplasty are two critical elements that encourage patients to move forward with their rhinoplasty. One look at Dr. Dickinson's reviews, and you'll know what a compassionate surgeon he is. You'll find nothing but uplifted patients who truly felt the overwhelming care Dr. Dickinson provides. Plus, being one of the few plastic surgeons who have extensive experience with cosmetic and reconstructive rhinoplasty procedures, it is no wonder why Dr. Dickinson has patients travel from all over the country to get their cosmetic, functional, or secondary rhinoplasty procedures done in Newport Beach, California.
Dr. Dickinson performs a significant amount of revision rhinoplasty surgeries, making him a more experienced primary rhinoplasty surgeon. Following the principles of reconstruction, he improves the appearance of the face, whether rebuilding or cosmetically enhancing the nose. This extensive rhinoplasty experience is one of the reasons patients seek out Dr. Dickinson.
Types of Rhinoplasty
Rhinoplasty is profoundly individualized. A nose profile that may look good on one person may not look good on another. That is why Dr. Dickinson provides a personalized approach during your rhinoplasty consultation. You will be able to envision yourself taking selfies and happily catching a glimpse of yourself in shop windows. There are three types of rhinoplasty you may be a candidate for:
Cosmetic rhinoplasty is a procedure that is done purely for aesthetics and not for an underlying medical condition. These cosmetic surgeries change the overall appearance of the nose. If you want to fix a dorsal hump or large plunging tip; achieve a defined nasal dorsum or bridge, narrower nasal base, or nasal tip rotation; or change any other feature of your nose, cosmetic rhinoplasty can create the flattering, harmonious profile you desire.
Functional rhinoplasty is for patients with underlying medical conditions that cause the nasal passageways to be restricted, like a deviated septum which is a narrow or a skewed nasal passage. The procedure may be purely for fixing a breathing issue but may also provide the patient with the benefit of a straighter nose.
Revision rhinoplasty is sometimes necessary for patients looking to correct or improve their first nose job. Although the procedure is the same, this type of rhinoplasty needs to be performed by a highly trained and board-certified plastic surgeon. Since the area is an already operated or scarred environment, the patient may need fascia, cartilage, and skin grafts in revision rhinoplasty.
Who is a Good Candidate for Rhinoplasty?
Whether you are having difficulty breathing, have suffered an injury, or simply want to be a more confident you, rhinoplasty can be a great option. The nose is the center of the face, the first thing you notice, regardless if there is something inherently wrong about it or not.
All rhinoplasty procedures are different. Some people want a smaller nose, and some want more prominent noses. Some patients have experienced life-altering accidents and want to feel confident again. Schedule a consultation with Dr. Dickinson to find out if Rhinoplasty in Newport Beach is right for you.
Rhinoplasty Special and Prices
A quick Google search of, "what is the average cost of a rhinoplasty in Newport Beach, CA?" will tell you the range is between $8,500–$15,000. However, rhinoplasty procedures are highly individualized, which is why we encourage you to schedule a consultation with Dr. Dickinson. He will be able to assess your specific needs based on facial structure and overall predispositions. Dr. Dickinson will spend the time with you to develop a surgical plan and nose shape goals that will determine the price of your procedure.
Imagine living life to the fullest and feeling confident. Picture yourself jumping into group pictures, and smiling back at yourself when you look in the mirror.
Being able to get your rhinoplasty at an affordable cost is an understandable necessity, and so is getting your procedure done by a caring and board-certified surgeon. That's why Dr. Dickinson offers a rhinoplasty special for first-time clients. Contact Dr. Dickinson's friendly staff today to schedule your appointment at 949.612.8632. Be sure to mention the "Rhinoplasty Special savings of $750".
Brilliant and Caring Doctor
"Dr. D's bedside manner, medical expertise, and attention to detail are exceptional. He was kind and patient when I was nervous and asked him a million questions before I proceeded with my surgery. I love my new nose, and now my mother wants hers done by him too. He is an excellent doctor who phoned me daily to make sure I was healing well and happy with my results. His office girls are sweet and helpful, especially Jennifer. His patients are his #1 priority. You can just tell that he really cares. He will take care of you… he is also easy on the eyes. I am very happy that I chose him as my plastic surgeon."
Schedule a Consultation for Rhinoplasty
in Newport Beach, CA
If you are unhappy with the appearance of your nose due to its size, shape, or a deviated septum, come see Dr. Dickinson for a consultation and find out what a rhinoplasty procedure can do for you. Rhinoplasty, or nose surgery, helps to re-shape, re-size, and create an improved overall appearance you will love. To get started, schedule a consultation with Dr. Dickinson by calling our office at 949.612.8632 or fill out our contact form.
The Rhinoplasty Consultation
A rhinoplasty consultation typically takes about an hour. Dr. Dickinson will ask you if you have any breathing problems or if you are experiencing obstructed airway symptoms. We will also perform an examination.
In the next part of the consultation, Dr. Dickinson will want to hear how you envision your ideal nose. We even encourage consultation patients to bring in photos of noses you like, before and afters, celebrities, any images that can help explain your ideal nose. Knowledge is power, and you'll come out of your consultation empowered, knowing the anatomical terms used and understanding the rhinoplasty process better.
Dr. Dickinson uses photo software to help patients looking to change their side profile or tip position. Although these photos aren't an exact replica, it does help to assist in the discussion. You can even get started with this tool to visualize your results.
Preparing for Rhinoplasty
Rhinoplasty is an operation that utilizes general anesthesia, so you will not be able to see, hear, or feel anything. And although we will make sure you have all the information you need to prepare for your rhinoplasty at your consultation, it is essential to do your research.
We recommend preparing a relaxing, post-operation space. Have all the recommended medical supplies, prescribed medications, foods that are easy to prepare and eat, plenty of water, and of course, a streaming service with a TV to binge-watch your favorite shows and movies for ultimate relaxation.
Recovering from Rhinoplasty
We aim to make your recovery from rhinoplasty as easy as possible. The procedure typically takes anywhere from one to three hours, depending on the extent of work. You should expect to be home and recovering that same day and even able to continue any cardiovascular exercise or non-contact weight exercises within two weeks of your surgery.
You'll go home with a nasal splint that will be on for about a week. If significant work was done during your rhinoplasty, you will also have internal nasal stents that will be in for two days.
For about 48 hours after your surgery, you will need to sleep with your head elevated. We want you to be as comfortable as possible, which is why you will get a Medrol dose pack for swelling, pain medications, and antibiotics. Of course, you will have specific instructions about recovery to ensure you get your best recovery results.
Rhinoplasty Before and After