Patients typically ask in consultation what the recovery is like following DIEP or TRAM Flap surgery. I find that patients may have some misconceptions regarding how they are going to look and feel post-operatively. Typically at one week post-operatively, most or all drains have been removed and steri-strips remain in place on the breast reconstruction or on the abdomen. Bruising and swelling often persist after the first week and being to improve over the next several months up to one year.
Autologous reconstruction such as DIEP flaps are a great alternative to implant based reconstruction if the patient has enough tissue on their abdomen to donate to one or both reconstructed breasts. In patients who have had repeated infections or capsular contracture with implants, DIEP flaps represent a great method for reconstruction.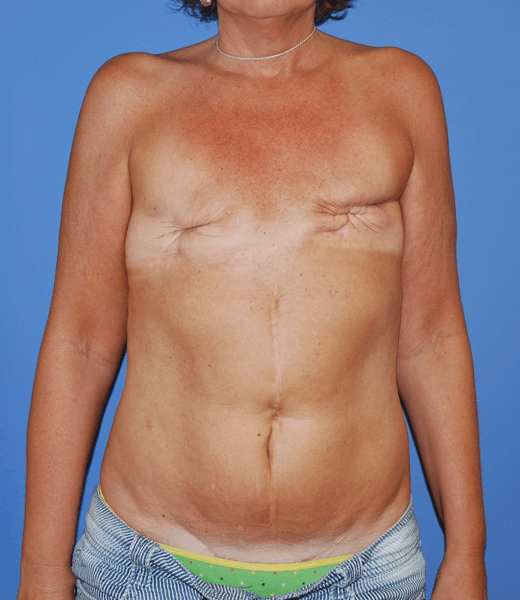 The above photograph, the patient is status post bilateral mastectomy.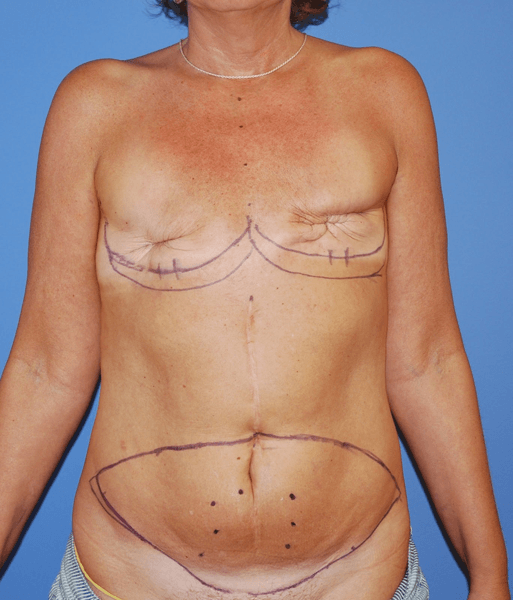 The lower abdomen and perforators (blood supply) to carry the abdominal skin and fat from the abdomen to the chest wall is marked. The preferred vessels in the chest are the internal mammary vessels when available.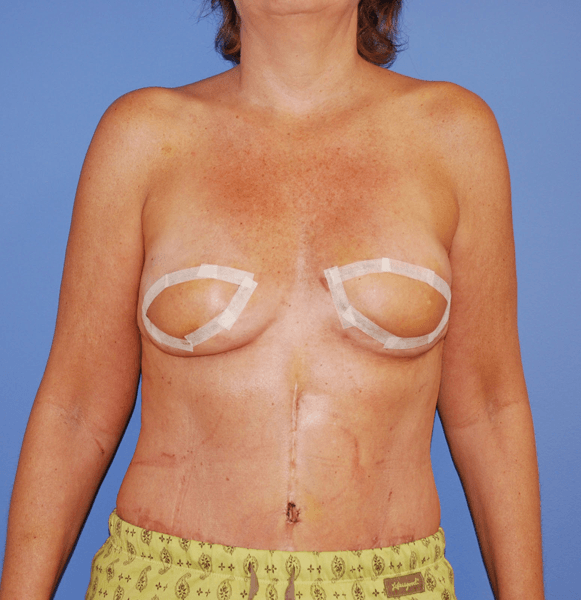 In the above photograph, the patient is one week post-operatively. All drains have been removed. Steri-strips remain in place for two weeks and are then discontinuesd. Bruising and swelling improve over the next several months to one year.