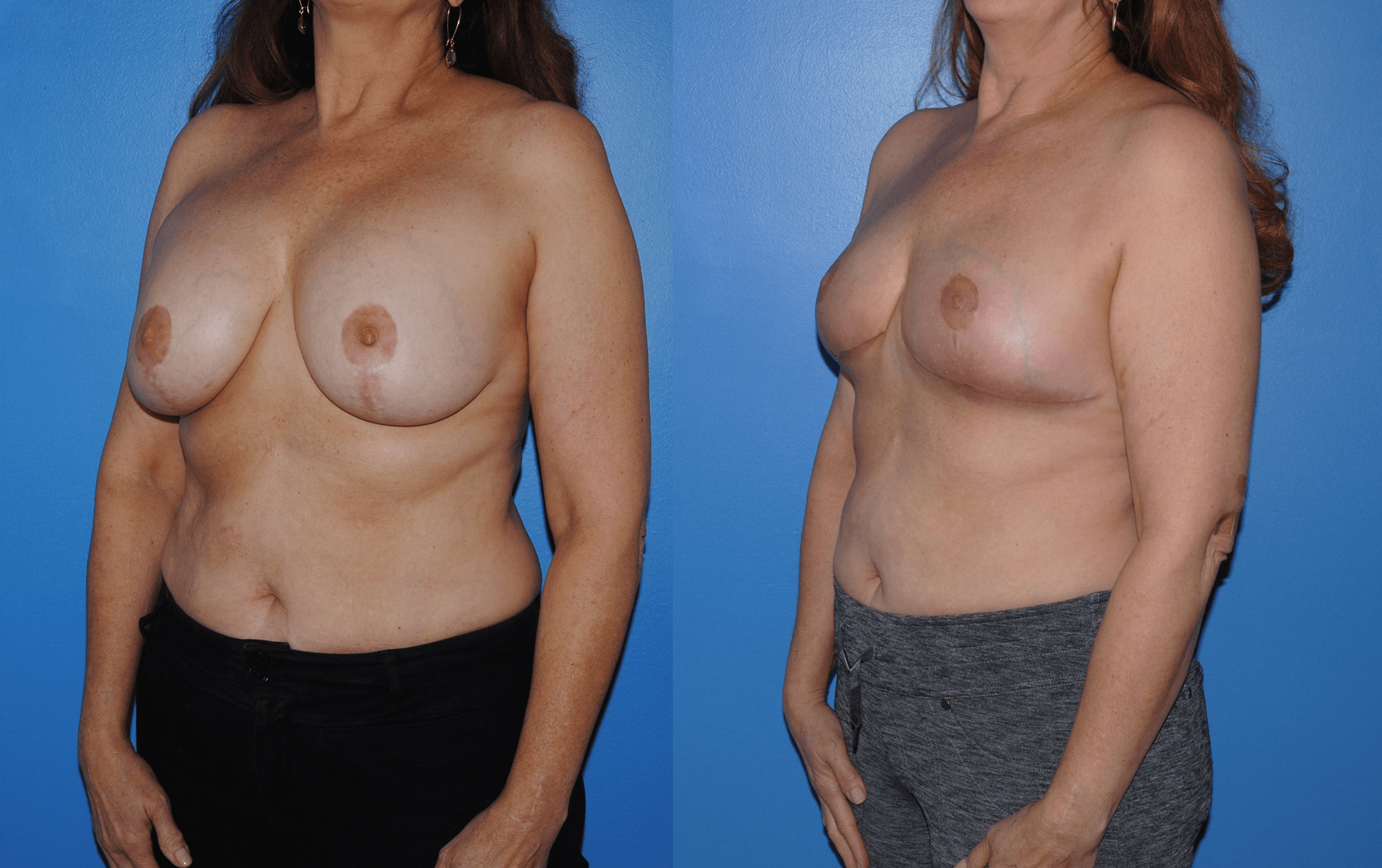 It is common for many women to want to have their implants removed. Often when patients want to have their implants removed, the breasts are already ptotic. The breast can be lifted following the removal of the breast implant.
The most commonly used lift pattern is called the Wise pattern or T-lift. The T-lift allows the nipple areola complex to be placed in a higher position. The T-lift also allows the inferior pole to be modified.
The procedure to remove the implants and lift the breast takes approximately 3 to 3 1.5 hours. The procedure is a general anesthesia. Local anesthetic is used at the time of surgery which gives approximately 8 hours of pain relief.
Patient satisfaction following mastopexy with removal and replacement of the mammary prosthesis is high.