Radiation therapy is often a necessary tool in the treatment of breast cancer. When breast reconstructions have been radiated, a patient's skin and soft tissues can react in many different ways. The breast implant beneath the radiated tissue can undergo capsular contracture and occasionally the skin can undergo degenerative changes that can lead to wound breakdown and possible implant exposure.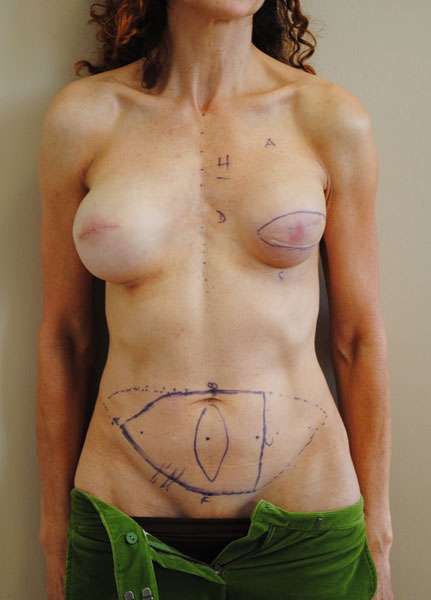 When skin and overall volume need to be replaced to reconstruct the breast, the lower abdomen is often the region of choice to reconstruct the breast. In patients who are very active, these women often choose to undergo DIEP or deep inferior epigastric artery perforator flap breast reconstruction.
The DIEP flap is designed to utilize the skin and fat from the abdomen and its accompanying blood supply without harvesting the abdominal muscle. This is designed to preserve all abdominal muscle and allow women to return to their pre-operative activities.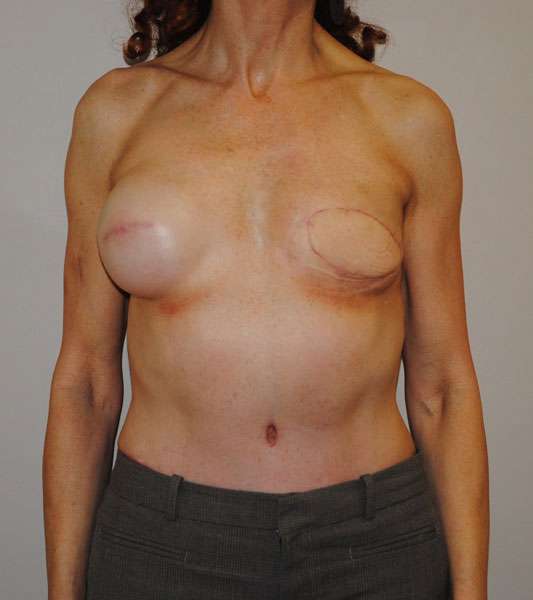 In women who are very athletic and who have minimal body fat the reconstruction may need to be performed in two stages. The first stage is the replacement of the radiated skin and some of the soft tissue with the DIEP flap. If additional volume is needed to match the contralateral breast, then an implant can be added for extra volume now that the soft tissues are stable.