It is challenging for many women to lose weight after having children. This can be secondary to diet or simply having a very busy schedule. Busy moms are often spending their time taking care of busy children. One way in which busy moms can kick start their weight loss is through abdominoplasty. An abdominoplasty helps people to lose weight in three ways.
The first, is by removing the excess skin and fat from the lower abdomen, there is a direct loss of weight. This is probably a small component.
The second manner that an abdominoplasty can help facilitate weight loss is by tightening up the rectus abdominis muscles. When the rectus abdominus muscles are tightened the abdominal domain decreases. The patient experiences a feeling of "early satiety". Early satiety means that the patient experiences a feeling of being full after eating much more quickly than they would perceive before the operation. This feeling of early satiety can be turned into an effective habit if patients are trying to reduce their calorie intake.
Finally, the third mechanism that patient's lose weight is the increased energy expenditure required to heal the abdominoplasty. The metabolic rate increases after abdominoplasty transiently for several weeks as the healing process is occurring. Strict adherence to proper protein intake and oval nutritional intake support during this time can help with weight loss and produce effective habits for the years after abdominoplasty.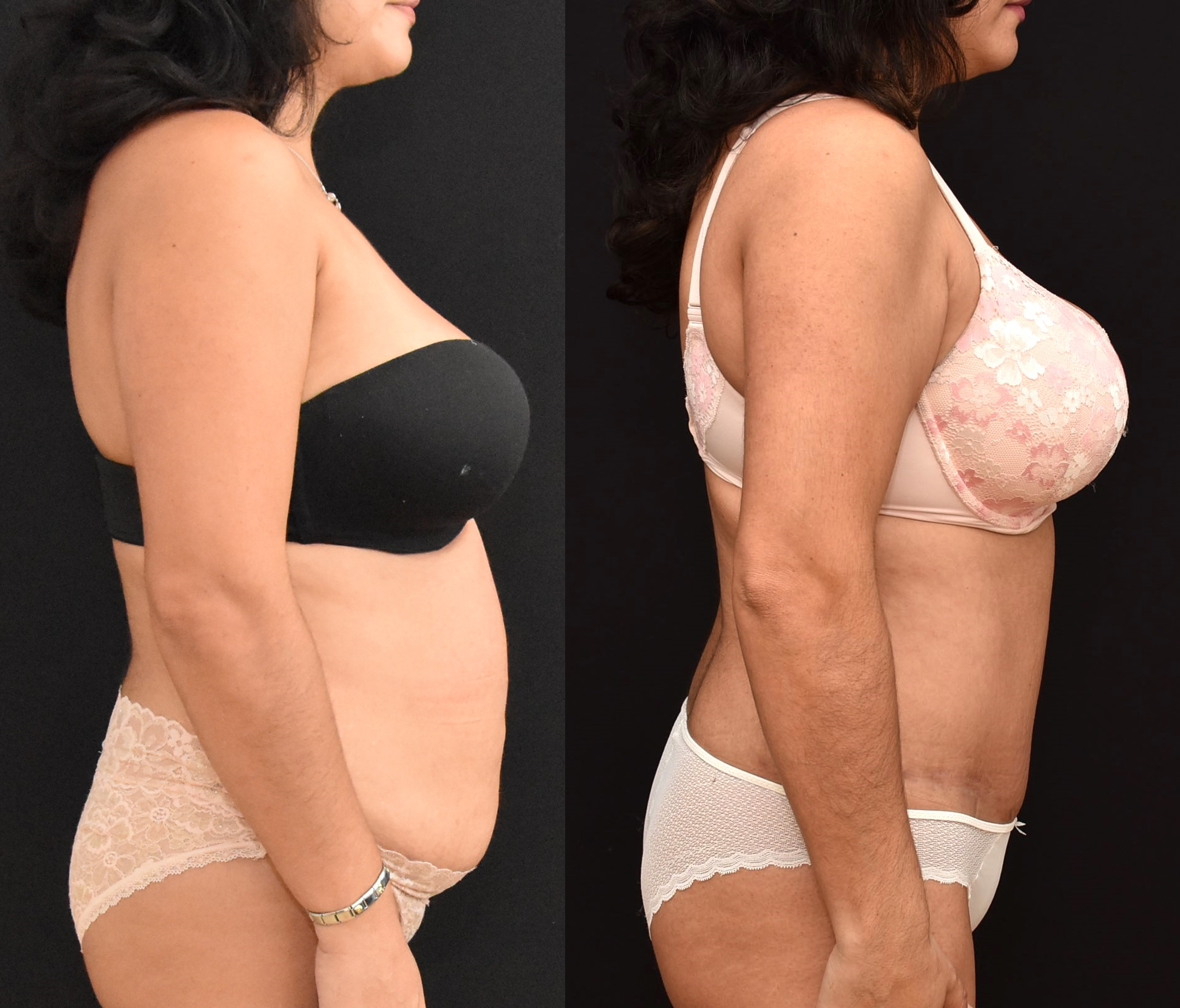 The photographs demonstrate before and after abdominoplasty. The excess lower abdominal skin has been removed and the rectus abdominis muscles have been tightened and restored to their previous position.