Breast reconstruction following mastectomy is a common procedure. When the breast is ptotic, I often find that patient will do better when the resulting skin pattern is in the form of a Wise pattern. The Wise pattern allows the removal of ptotic skin and creates a skin envelope for an aesthetically pleasing breast.
Tissue expander placement beneath the muscle entirely or with the help of de-epithelialized flaps, allows appropriate healing at the T-junction of the pattern.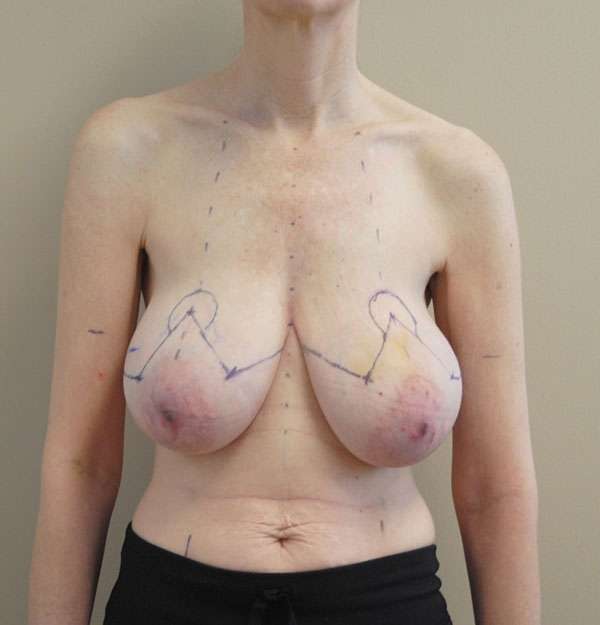 The marking for reconstruction is the same as that would be for a breast reduction or mastopexy. The placement of a future nipple areola complex is marked, but in the case of a mastectomy, no nipple areola complex is delivered into the keyhole. Instead the terminal ends of the vertical limbs become the extent of the excision pattern. After the expanders are removed and exchanged for implants, a nipple areola complex can be tattooed into the previously marked region or centered on the nipple areola complex.