DIEP Flap Breast reconstruction is a unique opportunity for the breast cancer patient to loose weight. Prior to flap reconstruction, we instruct our patients to consume 80-100 grams of protein per day. There are a significant number of incisions that require healing with DIEP flap breast reconstruction and typically the metabolic rate increases after DIEP flap breast reconstruction as the body is trying to heal. One controllable risk factor in post-menopausal patients for breast cancer is body mass index or (BMI). Weight loss is an empowering, controllable, factor to reduce breast cancer risk. The patient in the above photograph is post-op from bilateral DIEP flap breast reconstruction following mastectomy. Her body mass index decreased from 36.2 to 28.9 over the course of her reconstruction. The left DIEP flap reconstruction was radiated and tolerated radiation very well.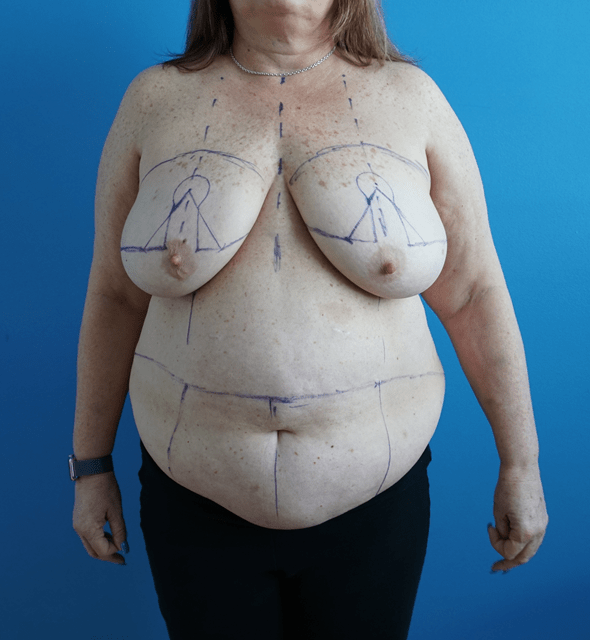 In DIEP flap reconstruction, the tissue from the lower abdomen is used to reconstruct the breasts. After the mastectomy, the internal mammary artery and vein are isolated and the deep inferior epigastric artery and veins are connected to the internal mammary artery and veins. The result is a breast reconstruction that is made from the patients own body. This is called autologous reconstruction.
To learn more about DIEP flap surgery and weight loss you can read an article by clicking on the following link.