Liposuction is a procedure that is relatively quick to heal from, but the final results continue to come to improve over two years. I used to tell patients that it takes a year to heal from surgery. There are many procedures in plastic surgery that we inform patients take a year or more to heal-such as rhinoplasty and facelift surgery. This does not mean that you have to wait a year to be happy from your surgery, but your final results will not appear until about one to two years later when you have completely forgotten what you look like two years ago. This is common theme not only in surgery, but in life in general. We frequently forget where we came from in life. Photographs are nice for documenting our improvement in physical shape. Patients who present for liposuction are often patients who work out and eat well, but they have come to a sticking point in their training where they are having a hard time losing weight, losing inches, or gaining muscle.

The patients who get the best results from liposuction are those patients who have good diet and exercise habits prior to liposuction, who return to the gym and exercise shortly after their procedure, and who continue to adhere to a diet and exercise after liposuction. In consultation, we tell patients that after we reach adolescence our bodies do not make any new fat cells and we do not lose any fat cells, but the cell we have can get bigger or smaller depending on calorie in/calorie out and our overall metabolism. When we perform liposuction, we remove cells from the subcutaneous layer of the body. When these fat cells are discarded, the cells a never coming back. The remaining fat cells in the body can get bigger or smaller depending on the calorie intake/calorie output and your metabolism going forward.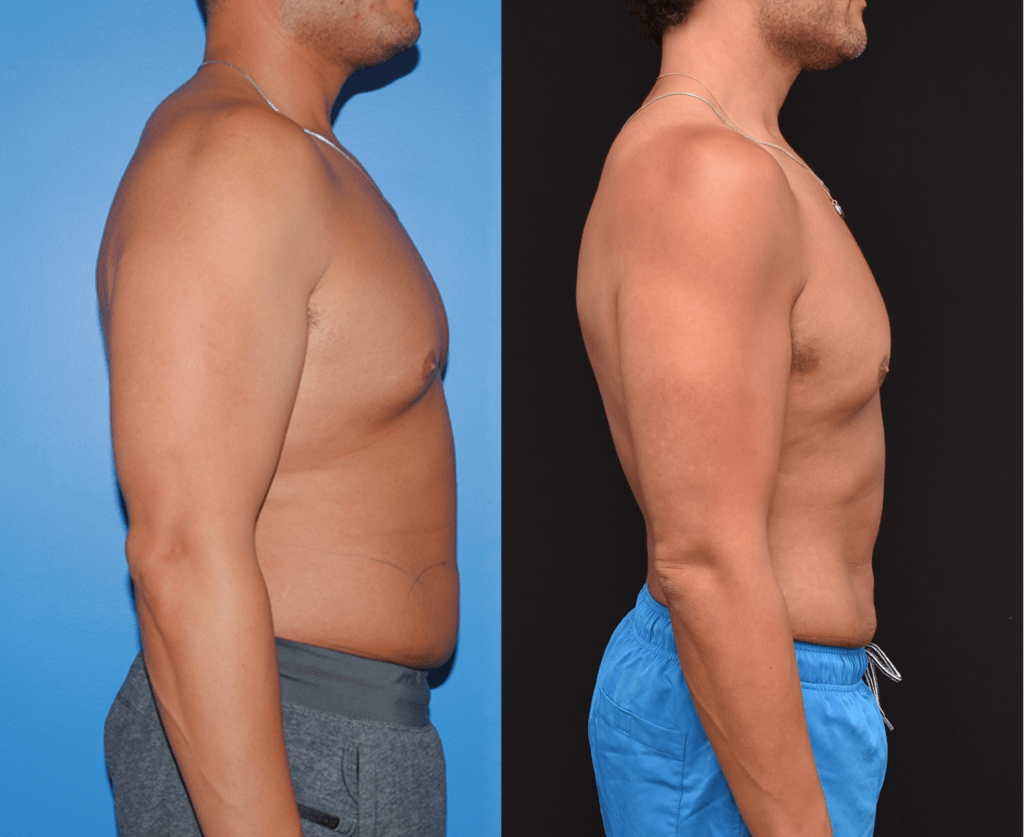 In my practice, I have been fortunate to take care of many highly functional people who are not only great athletes, but great students, great entrepreneurs, and overall great people. I have noticed that many athletes who work out daily or who make a concerted effort to work out despite having a busy schedule are in general very happy and in general very productive in life. The equation seems simple, but people who work out are happy people. This does not mean that life is not stressful at times or frequently, but the healthier your body, the more able you are to tackle life obstacles! The photos demonstrate liposuction of the back, flanks, and abdomen at pre-op appointment, one-week post-op, one-year post-op. and two years post-op. This person was very disciplined about weight training, cardiovascular exercise, and diet in the post-operative period and was rewarded for the hard work.