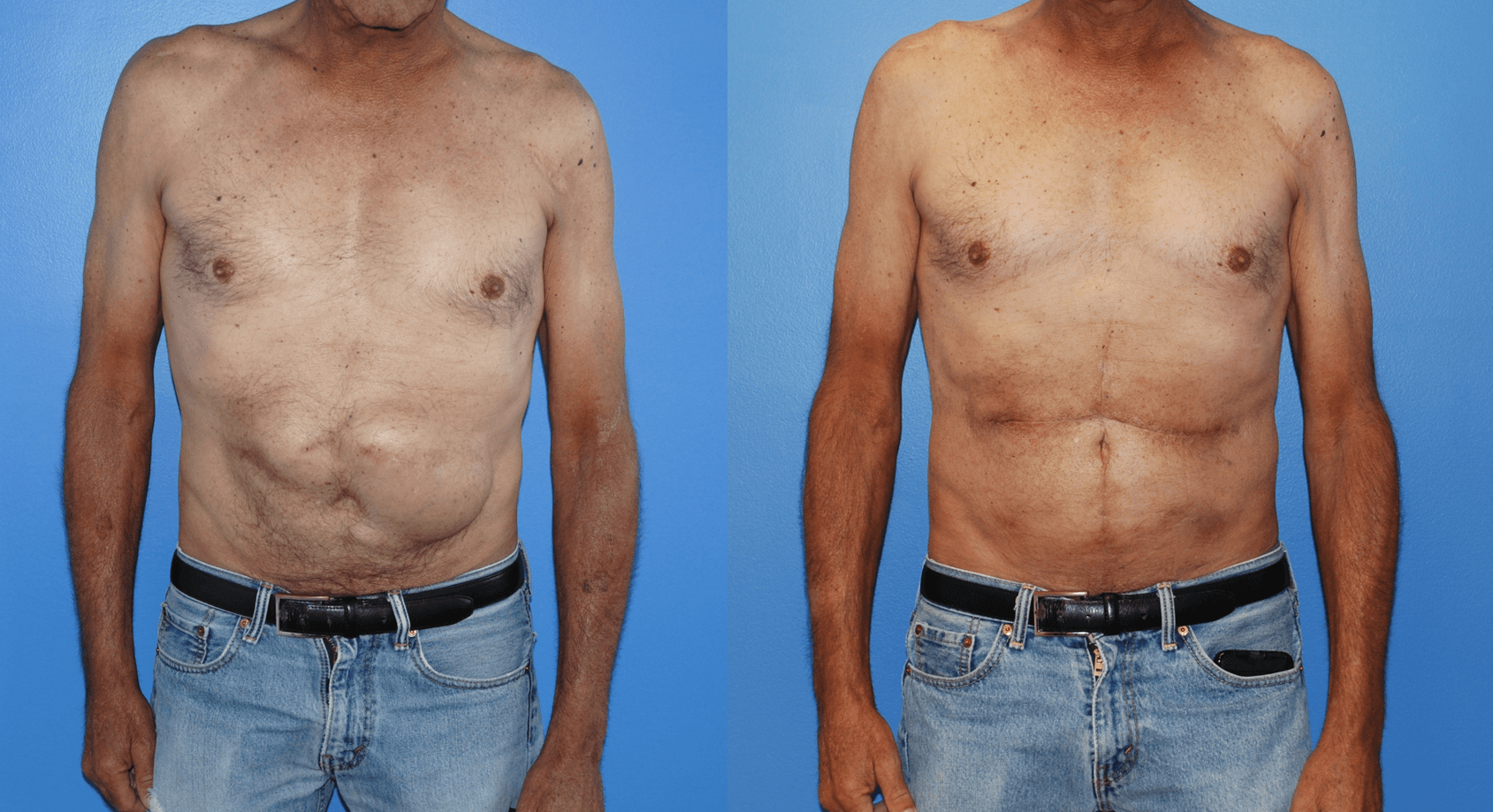 Abdominal Wall and Hernia Reconstruction are a common procedure in a Plastic & Reconstructive Surgery Practice. The same principles used to close the abdominal donor site in breast reconstruction are the same as those used to repair an abdominal wall following the development of a hernia.
The primary principles used in hernia reconstruction are to recreate a functional and dynamic abdominal wall composed of functional muscle. Often when muscle is transected, to gain exposure for general surgery procedures, these muscle ends can be re-approximated with the used of acellular dermal matrices to restore function to the abdominal wall.
Component separation allows the components of the abdominal wall to be inventoried and then reconstructed. With an open rectus sheath, an acellular dermal matrix can be placed posterior to the rectus muscle, but anterior to the rectus sheath. This allows better muscle approximation and function, as the muscle is still innervated laterally, by the intercostal neurovascular bundle.
This is an example of a subcostal hernia being repaired by component separation and placement of acellular dermal matrix repair in a retro-rectus space.